Are you interested in generating income through the use of the internet? In that case, you are not the only one. There are a lot of people who are interested in making supplemental income online because the internet provides a lot of opportunities for them to do so, and they can be found everywhere.
The encouraging news is that you do not have to have prior experience to get started. Opportunities are abundant for newcomers to make money online. This post will share seven of the best ways to get started. So, if you are ready to start earning some extra cash, read on for some great tips.
Freelance Services
There are different ways to make money online, but freelancing is one of the most popular options for those just starting.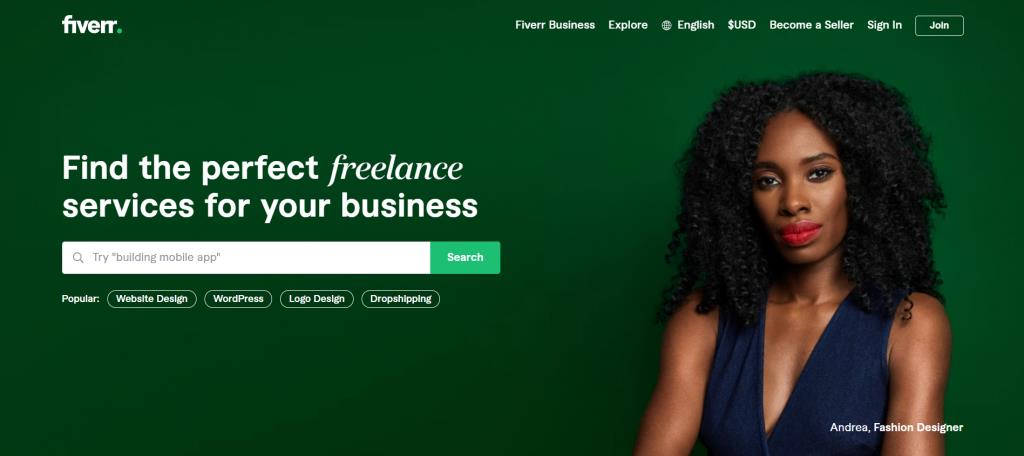 Freelance services include anything from writing and editing to web design and programming. And there is a huge demand for freelancers across various industries.
To get started, create a profile on one of the many freelance websites and start bidding on projects that interest you. You can also search for projects that fit your skillset on job boards like Fiverr, Upwork or Freelancer.
Once you land a project, deliver quality work to build a positive reputation with clients. It will help you land more work in the future and earn more money online.
Become an Online Tutor
You can earn money online by becoming a tutor if you have expertise in a particular subject area. Several online tutoring platforms connect tutors with students, such as Tutor.com and Chegg Tutors. You can also contact local schools and colleges to inquire about tutoring opportunities.
As an online tutor, you must create a profile that includes your educational background and areas of expertise. Once your profile is complete, you can start applying for tutoring jobs. When you land a job, you will be responsible for communicating with your student and providing feedback on their progress.
Online tutoring is an excellent way to earn extra income from home. And, since you set your own hours, it is a flexible gig that can easily fit into your schedule.
Blogging
It would be best if you started a blog. A blog is an excellent way to share your thoughts and perspective on core issues and ideas with the world. If you build a significant following, you can make money from it.
You can make money from a blog. The most typical method is by using advertisements. If you sign up for Google Adsense or one of the other advertising programs, you can put ads on your blog. When someone clicks on one of your advertisements, you'll receive a percentage on the sale.
Another way to make money from your blog is to sell products or services. If you have something to sell, whether it's your own product or someone else's, you can set up a store on your blog and start selling. It can be a great way to earn extra income, especially if you can find popular products with your readers.
Finally, you can also make money by writing sponsored posts on your blog. Companies will pay you to write posts about their products or services if you have a large enough following. This is another great way to earn extra income and get paid to promote products you believe in.
Affiliate Marketing
Affiliate marketing is a popular way to make online money. You promote a product or service and get paid a commission for every sale you make.
Many affiliate programs are available, and you can find one that suits your niche. For example, if you are interested in health and fitness, you could promote products related to this topic.
Once you have found an affiliate program, you are happy with, sign up and start promoting their products. You can write blog posts, create videos, or share links on social media.
Social Media Marketing
Social media marketing is an excellent and effective method to earn some extra money. By promoting your products or services on social media sites like Facebook, Twitter, and Instagram, you can reach a large number of possible customers.
To be successful at social media marketing, you need to create content that your target audience will find interesting and engaging. You should also consider using paid advertising on social media to reach a wider audience. Paid advertising allows you to target specific demographics and interests, which can help you get more bang for your buck.
In addition to promoting your products or services on social media, you can also use these platforms to build relationships with potential customers and create a community around your brand. You can turn casual fans into lifelong customers by interacting with your followers and providing valuable content.
Dropshipping
Dropshipping is one of the easiest ways to make money online for beginners. You do not need to invest any money in inventory or product development, and you can set up your own store with just a few clicks.
There are a few things to keep in mind when starting a dropshipping business:
Find a niche: If you want to start a dropshipping business, find a specific market niche with a lot of demand but not a lot of competition. With its assistance, you will be able to distinguish yourself from the competition and entice customers.
Choose the right platform: You can use several platforms to create your store, but not all are created equal. Shopify is the leading platform for dropshippers, and they offer everything you need to get started, including templates, themes, payment processing, shipping labels, and more.
Get quality products: One of the most important things to consider when dropshipping is the quality of your products. Be sure to buy products from reputable companies that have good customer service and quick shipping times.
Create compelling content: In order for customers to find your store, you need to create compelling content that ranks well in search engines. It includes writing product descriptions and blog posts and creating social media posts that link to your site.
Be A Social Media Manager
As a social media manager, you will make sure your business has an online presence and keeps it up to date. It includes creating and managing social media accounts, posting content, and interacting with followers.
Creating and managing social media accounts can be time-consuming, so it's important to be organized and plan. Posting something should be interesting and relevant to your followers, and you should always be ready to talk to them.
First, research businesses in your area that may need help with their social media presence. Next, create a portfolio of your work to showcase to potential clients. Finally, reach out to businesses and offer your services.
Conclusion
You do not need any prior experience, in-depth knowledge, or specific skill set in order to get started making money online as a novice, as you can see from the concepts that have been shown above. In fact, there are a great many different avenues open to you through which you could generate some more cash, launch a new professional path, or begin a new side gig.
There are several ways to make money online, but which is best for you? It all depends on your interests, skills, and goals. Do some research and try out these methods to see what works best for you.